Intel releases 3rd-gen Xeon Scalable processor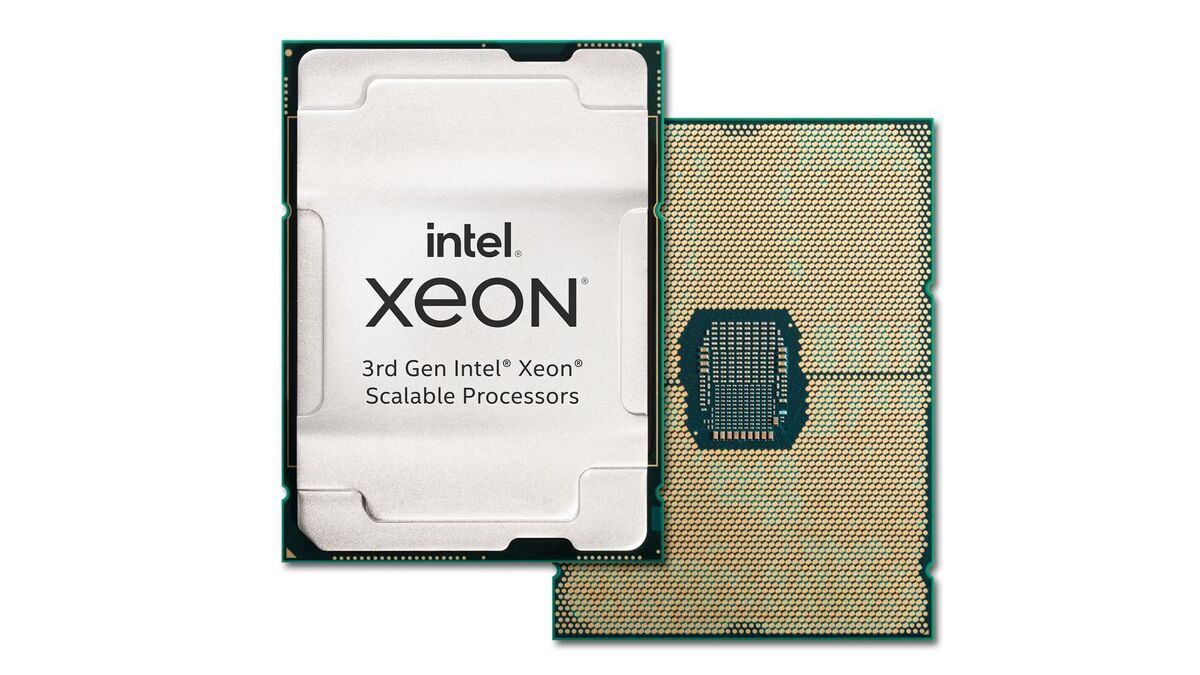 Intel today launched the third age of its Xeon Scalable server-processor line with more than three dozen new chips built on its long-overdue 10-nanometer manufacturing process and featuring a host of specialized features for security and AI.
The new chips were developed below the codename Ice Lake and were long in coming due to the delays Intel had getting its manufacturing process down to 10nm. AMD through its TSMC manufacturing associate is at 7nm and its Epyc processors are slowly but increasingly taking market share from Intel.
Now see "How to handle your faculty bill while adopting AI"
Intel says the Ice Lake series has a 20% advancement in the number of instructions that can be carried out per clock cycle over the preceding age thanks to the smaller process node letting them cram more transistors into the package.
One measure is that the new top-of-line Xeon Platinum 8380 has 40 cores with 80 threads at a base frequency of 2.3Ghz. The preceding top of the line had 28 cores/56 threads. Intel says customers should anticipate an mean 46% accomplishment advancement in 'common data-center workloads' when compared with its previous-age server CPUs. Compared with a five-year-old server Ice Lake-based machines will accomplish 2.65 times faster Intel says.
The platform supports up to 6TB of method remembrance per socket up to eight channels of DDR4-3200 remembrance per socket and up to 64 lanes of PCIe Gen4 per socket.