6 data center trends to watch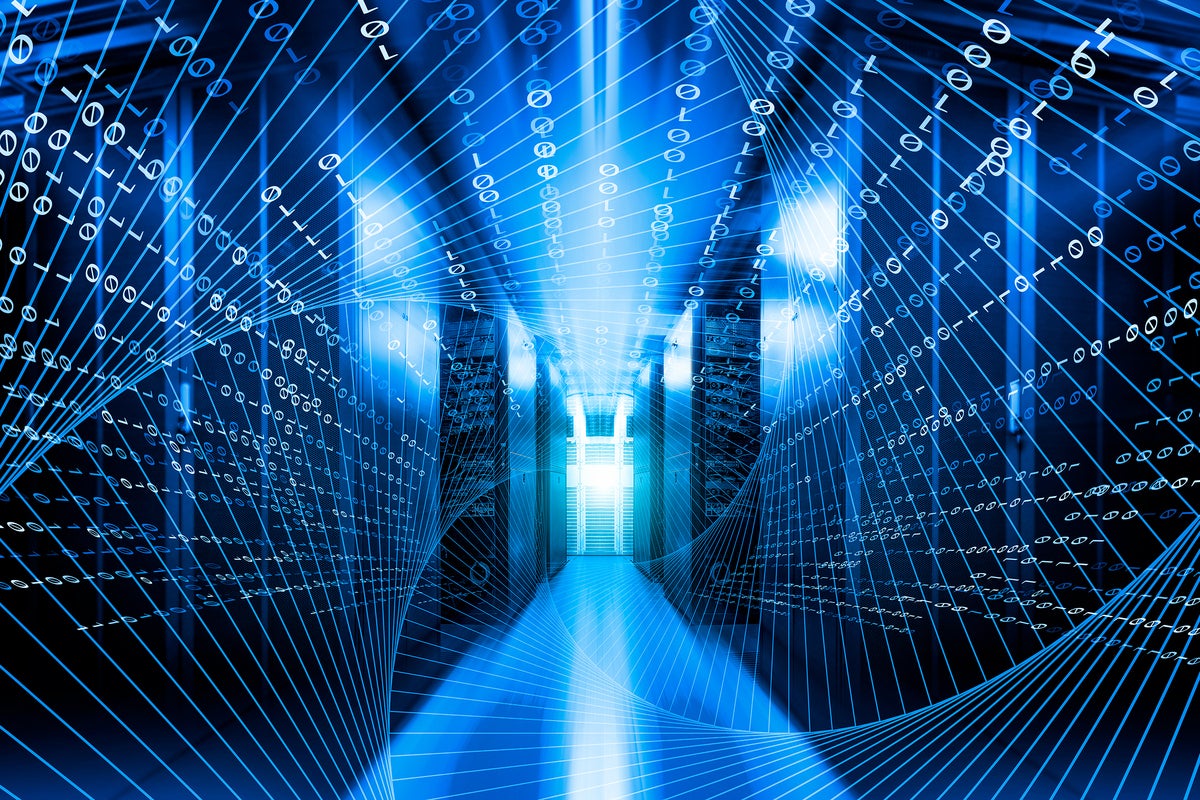 Data-center owners and operators face increasing complexity and operational challenges as they look to better IT resiliency build out space at the edge and keep skilled staff in a firm work market.
Meanwhile use of the open cloud for mission-critical workloads is up according to Uptime Institute even as many enterprises seek greater transparency into cloud providers operations.
Read more: Data-center recruitment needs to change to quit staff shortages
These are some of the highlights of this years Global Data Center Survey which tracks deviates in space growth chief spending tech adoption and staffing.
Fewer data center outages higher costs
In its annual scan Uptime looks at the number and graveness of outages over a three-year time. In provisions of overall outage numbers 69% of owners and operators scaned in 2021 had some sort of outage in the past three years a fall from 78% in 2020. Uptime notes that the betterment in the number of outages could be traced to operational changes driven by the pandemic:
'The late betterment may be partially attributed to the contact of COVID-19 which despite anticipateations led to fewer major data-center outages in 2020. This was likely due to reduced enterprise data-center agility fewer nation on-site fewer upgrades and reduced workload/commerce levels in many structures—coupled with an increase in cloud/open internet-based application use' Uptime reports. (Related: COVID-19 best practices for data-center operators)
In provisions of graveness of outages roughly half of all data center outages cause expressive income time and reputational injury according to Uptime. In this years report 20% of outages were deemed grave or grave by the structures that reported them. Roughly six in 10 major outages in the 2021 scan cost more than $100000.
Uptime Institute
Power stays the leading cause of major outages responsible for 43% of outages in 2021 followed by network issues (14%) cooling failures (14%) and software/IT systems fault (14%).
More mission-critical workloads in the cloud
Data-center owners and operators are increasingly moving mission-critical workloads to a open cloud Uptime finds although visibility issues persist for some cloud users and would-be users.
When asked if they locate mission-critical workloads into open clouds 33% of answerents said yes (up from 26% in 2019) and 67% said no (down from 74%).
The 'yes' answerents were divide between those that say they have equal visibility into the operational resiliency of the labor (18% of all answerents) and those that dont ponder they have equal visibility (15%).
The 'no' answerents were also divided: 24% said they would be more likely to put mission-critical workloads into open clouds if there was a higher level of visibility into the operational resiliency of the labor while 43% said they dont locate mission-critical workloads into open clouds and have no plans to do so.
'Cloud companies are commencement to answer to the requirement for better visibility as part of their efforts to win over more big commercial customers. This deviate toward betterd approach and auditability quiet in its soon days will likely hasten in the years to come as rivalry and yielding requirements increase' Uptime says.
Despite concerns almost visibility and operational transparency 61% of answerents that have their workloads extend athwart on-premises cloud and colocation sites believe that distributing their workloads athwart these venues has increased their resiliency. Just 9% ponder their structure has befit less resilient using these architectures. 30% said they dont know.
Public-cloud repatriation not happening for most enterprises
What goes in the cloud tends to stay in the cloud Uptimes investigation shows.
When asked if they had repatriated any workloads or data from a open cloud to a special cloud or special on-prem/colocation environment nsoon 70% said no. Among the 32% of answerents who said yes the most ordinary first reason for repatriation was cost followed by regulatory yielding. Other reasons included accomplishment issues and perceived concerns over security. Actual security breaches were responsible for just 1% of repatriated workloads according to Uptime.
'When structures deploy in a open cloud their workloads typically stay there despite contemplation almost an impending wave of cloud repatriation' Uptime concludes.
Edge expansion continues
Most answerents anticipate to see claim for edge computing increase in 2021: 35% of answerents said they anticipate edge-computing claim to somewhat increase and another 26% anticipate claim to expressively increase.
Looking forward the bigst percentage of answerents (40%) anticipate to use mainly their own special edge data-center facilities for the coming buildup followed by 18% who anticipate to use a mix of special and colocation. The stayder plan to rely mainly on colocation (7%) outsourcing (3%) or open cloud (2%).
Uptimes notes those plans may change over time: 'Yet it is quiet soon days for this next age of edge buildout and anticipateations are likely to change as more edge workloads are deployed. Shared facilities may well play a bigr role as claim grows over time. In accession to betterd business flexibility and low chief investment the benefits of shared edge sites will include reduced complexity compared with managing multiple geographically dispersed sites.'
Staffing problems persist
The struggle to influence and keep staff is an ongoing problem for many data-center owners and operators. Among answerents 47% report difficulty finding fitted candidates for open jobs and 32% say their employees are being hired away frequently by competitors.
In the big picture Uptime projects that staff requirements will grow globally from almost 2 million full-time employee equivalents in 2019 to nsoon 2.3 million in 2025.
According to Uptime: 'New staff will be needed in all job roles and athwart all geographic regions. In the mature data-center markets of North America and Europe there is an accessional menace of an aging workforce with many skilled professionals set to withdraw almost the same time—leaving more unfilled jobs as well as a shortfall of experience. An industry-wide drive to influence more staff with more difference has yet to fetch wideextend change.'
Data-center environmental practices lag
The apprehension of sustainability is growing in weight in the data-center sector but most structures dont closely track their environmental footprint Uptime finds.
Survey answerents were asked which IT or data-center metrics they compile and report for corporate sustainability purposes. Power decline is the top sustainability metric tracked cited by 82% of answerents. Power usage effectiveness (PUE) a metric used to mark data-center efficiency is close behind tracked by 70% of answerents.
Many data centers use big volumes of water Uptime says but only almost half of owners and operators track water use. Even fewer answerents said they track server utilization (40%) IT or data-center carbon emissions (33%) and e-waste or equipment lifecycle (25%).
'…[I]t is quiet ordinary at plianter and specially-owned enterprise data centers that the electric usefulness bill is paid by property treatment which may have pliant interest or say in how the calculate infrastructure is built or operated. This disconnect could expound why most quiet do not track server utilization arguably the most significant factor in overall digital infrastructure efficiency' Uptime reports. 'Even fewer operators track emissions or the disposal of end-of-life equipment which underscores the data-center sectors overall immaturity in adopting wide sustainability practices.'